E-Drive Technology
Overview and Business Model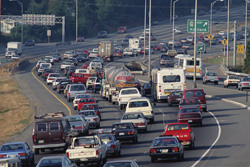 E-Drive Technology (EDT) is a manufacturer and provider of smart fleet management, fuel management, and telematic solutions for the automotive industry since 1988.
EDT's owner, Road Track Holdings, was founded in 2001. Road Track is a global provider of telematics products and services for automobile manufacturers, insurance companies, consumers, and commercial fleet operators.
Head-quartered in Mexico City with operations in Mexico, Venezuela, Colombia, Ecuador, Brazil, Argentina, Israel, and China
Over 1500 employees
Unique telematics market position and business model
One of the largest independent automotive OEM telematics service providers in the world, and the largest provider in Latin America
Large-long term contracted customer base enables a predictable recurring revenue stream
Single-platform enables revenue streams from four primary sources: OEM, aftermarket consumer services, fleet services, and third party applications
EDT develops its own proprietary hardware, firmware, and management software products in an integrated development environment. Implementing the highest software quality standards together with selected electronic components, EDT delivers reliable and cost effective end to end solutions to its customers.
EDT's systems provide a wide variety of features that deliver large amounts of information in the following areas:
Security and Safety: driver identification and authorization, black box accident analysis, panic button, remote immobilizations, remote tracking, online communication and services, parking alert, remote door lock/unlock.
Driving/Driver profile: speed logging and alerts, acceleration/deceleration, idle time, route, geo-fencing, online tracking and checkpoints.
Entertainment: personal navigation device, MP3 player (via Bluetooth), hands free voice recognition and messaging
WorldFleetLog is EDT's easy-to-use web application that provides fleet managers with real time monitoring and control for entire fleets, based on the installed data base, from any place in the world.
EDT's offline fleet management systems provide reliable driver authorization, driving records, and black box solutions with zero running costs.
With dozens of built-in reports, EDT's customers can monitor and control driver behavior and authorizations, while generating substantial savings amounting up to 30% of overall fuel and maintenance costs.
EDT's customers include: General Motors, The United Nations, Coca Cola, and Royal Dutch Airlines. Additional generic customers from around the world include police departments, military armed forces, postal authorities, and electric companies.
EDT products and solutions are designed to be installed in automotive manufacturers' production lines, and in the aftermarket.
E-Drive Technology seeks to establish business relations with companies in the following fields:
Automotive companies: To install EDT products in commercial and private vehicle production lines.
Automotive importers: To install EDT product as a part of aftermarket vehicle features.
Automotive Electronics integrators and distributors
Cellular operators: Since our fleet management and telematics systems operate using GPRS/GSM communication, such cooperation will enable cellular operators to substantially expand their cellular business in various commercial fleets, government organizations, as well as public and private companies.
Download our Company Presentation and 2019 Product Catalog:
EDT Company Presentation
(6.0 Mb)
2019 Product Catalog
(3.8 Mb)