E-Drive Technology
Overview and Business Model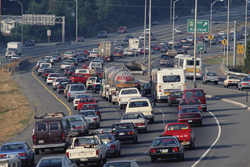 E-Drive Technology (EDT) is a manufacturer and provider of smart fleet management, fuel management, and telematic solutions for the automotive industry since 1988.
EDT's owner, Road Track Holdings, was founded in 2001. Road Track has been a global provider of telematics products and services for automobile manufacturers, insurance companies, consumers, and commercial fleet operators.
In July 2018 EDT and its parent company were acquired by Ituran. (See this link: Ituran acquires Road Track Holdings) Ituran is a leader in the emerging mobility technology field, providing value-added location-based services, including a full suite of services for the connected-car. Its products and applications are used by customers in over 20 countries.

Established in 1995, Ituran has over 1,700 employees worldwide, with offices in Israel, Brazil, Argentina and the United States.
For more information, please visit Ituran's website, at: www.ituran.com.
EDT develops its own proprietary hardware, firmware, and management software products in an integrated development environment. Implementing the highest software quality standards together with selected electronic components,
EDT's systems provide a wide variety of features that deliver large amounts of information in the following areas:
Fleet Management Solutions: driver identification and authorization, black box accident analysis, panic button, remote immobilizations, remote tracking, online communication and services, parking alert, remote door lock/unlock.
Driver Behavior and Management: speed logging and alerts, acceleration/deceleration, idle time, route, geo-fencing, online tracking and checkpoints.
WorldFleetLog is EDT's easy-to-use web application that provides fleet managers with real time monitoring and control for entire fleets, based on the installed data base, from any place in the world.
EDT's offline fleet management systems provide reliable driver authorization, driving records, and black box solutions with zero running costs.
With hundreds of built-in reports, EDT's customers can monitor and control driver behavior and authorizations, while generating substantial savings amounting up to 30% of overall fuel and maintenance costs.
EDT products and solutions are designed to be installed in automotive manufacturers' production lines, and in the aftermarket.
Download our Company Presentation and Product Catalog:

EDT Company Presentation - 2023
(5.5 Mb)

2023 Product Catalog
(2.5 Mb)