Africa Fleet Management Solutions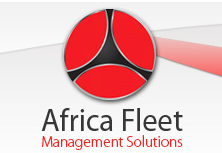 AFMS customers come from all sectors of the economy and include:
Transportation companies
Distribution companies
Security companies
Flower and horticulture exporters
Coffee exporters
Petroleum and natural gas processors
Agriculture product processors
Public transport companies
Over the years we have created a customizable solution that is modular and yet fully integrated and will interface with all accounting systems to create a complete, seamless fleet management solution to meet all customer requirements.
Our latest offering to the market is a pay as you go solution to ensure you keep control of your costs as you incur them weekly. This solution will enable every company to input its costs form anywhere in the country via the internet and obtain easy to read MIS reports.
AFMS Web Site

http://www.afms.co.ke