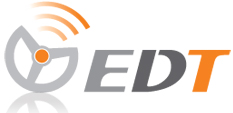 E-Drive Technology
Automotive Telematics, Fleet Management and Fuel Management Systems
Return Material Authorization
RMA Instructions
Please send an email to EDT (yehuda@e-drivetech.com) to receive your RMA number.
Once you have received the RMA number, please complete the linked form and ship material as instructed.
The form must be completely filled out to assure a thorough processing of the RMA.
A copy of this form must be included in each box associated with the return shipment, and the RMA number must be clearly written on the outside of each box.
Units damaged by water corrosion will not be repaired under the EDT warranty.

Once the equipment has arrived to EDT and has been processed, we will contact you regarding warranty or repair status.
RMA Form

RMA Form
(172.3 Kb)