E-Drive Technology launches the Universal Unit 1 as a cost-effective, real-time vehicle and asset tracking product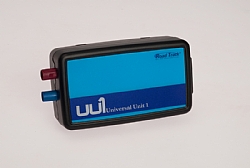 2 November, 2010
Tirat Carmel, Israel – E-drive Technology (EDT), a developer and manufacturer of advanced Fleet Management, Fuel Management and Automotive Telematics Systems, has launched the Universal Unit 1, a multi-purpose GPS/GSM/GPRS vehicle and asset tracking and monitoring device.
The Universal Unit 1, the latest addition to EDT's growing family of products, highlights EDT's commitment to provide integrated, end-to-end solutions to the automotive industry. The Universal Unit 1 is a cost effective solution, specially designed for:
Automotive safety and security
Fleet management
Driver monitoring
Asset tracking
The Universal Unit 1 is an integral part of a vehicle, driver monitoring and fleet management package that actively promotes eco-drive practices to reduce CO2 emissions and vehicle wear and tear.
All EDT products are highly integrated with EDT's WorldFleetLog, a server-based Web application that can be accessed from anywhere in the world.
"EDT seeks to maintain industry leadership with over 200,000 installations, says Iftach Yafe, EDT VP of Sales & Marketing, "As we continue to research, develop and manufacture innovative and cost-effective automotive telematics solutions."
EDT features the FleetLog, SmartLog Universal Unit and FuelLog product lines, as well as the Ubiko Personal Tracker; all integrated with EDT's powerful WorldFleetLog application.
For more information about EDT's Universal Unit 1 and business opportunities, please see: